We have created a virtual membership pack just for you
Your PlayMoreGolf membership comes with a virtual membership pack and membership card - it provides all the information you need to make the most of your membership.
You can find it on your Welcome Email, and from your dashboard on desktop and mobile app.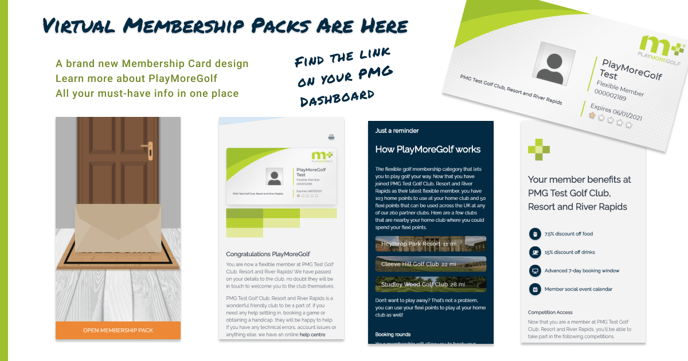 We have also released even More Benefits. When signed into your dashboard you will see 'Did you know that being a PlayMoreGolf member comes with MoreBenefits? Check them out here.' Which include clothing, gym and even hotel discounts.