Do you need more points so that you can keep playing until you renew your account?
Start by logging into your members page on playmore.golf
Click on the Purchases tab.

This will open the page with Home, Flexi or Renew options: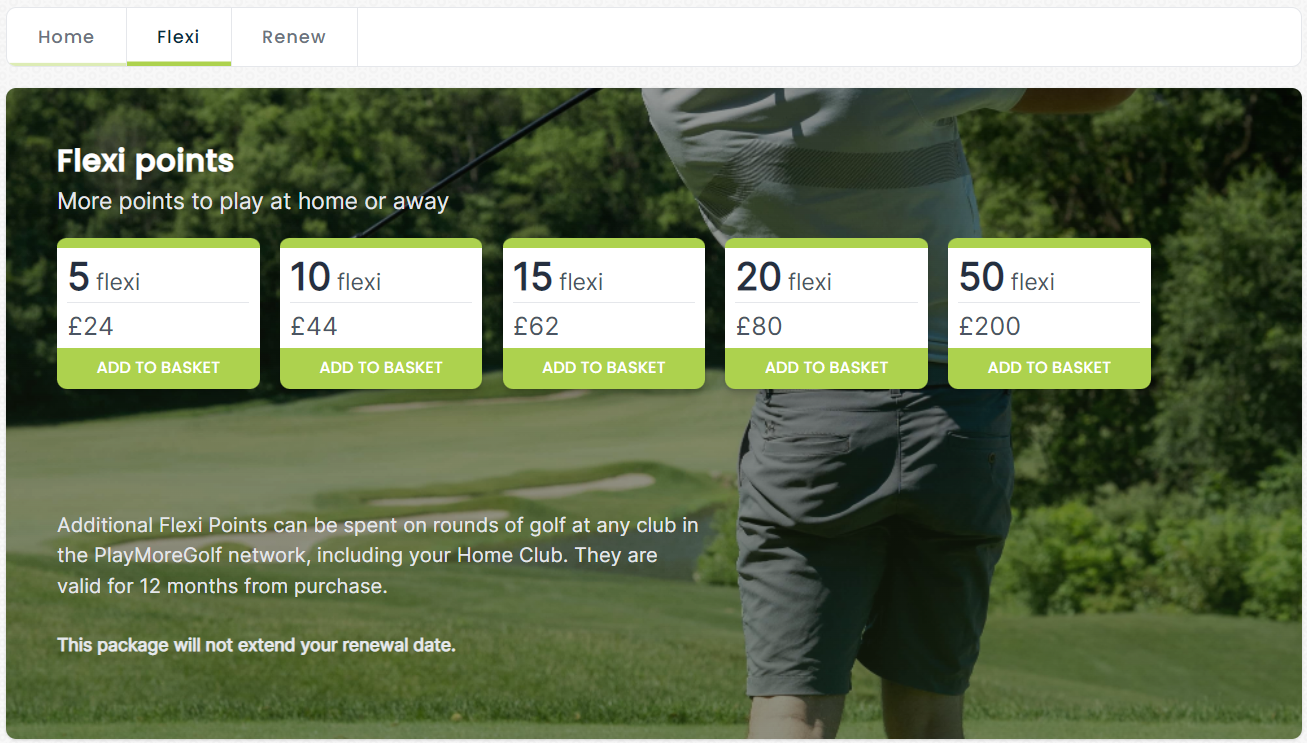 Select a Home or Flexi Points bundle and add to basket, this will take you to the next page.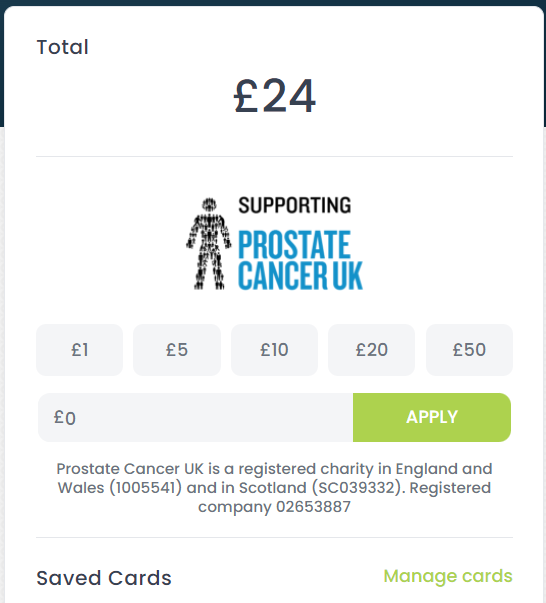 On the payment page, enter your card details and check that the details and bundle(s) are correct before you click Pay Securely Online.
Once your payment has been processed, the points will be added to your account balance straight away ready to book your next round of golf!