The PlayMoreGolf app now supports Buddy Booking. Here's how it works.
You can use the app to make a Buddy Booking. This allows you and your buddies to share the points cost of a round. If one of your buddies doesn't have enough points to pay, you can choose to pay for them.
When you make a buddy booking, the booking will appear in all buddies' upcoming bookings and playing history. Any buddy who is added to a buddy booking can cancel the game for all players.
How to make a Buddy Booking
To make a buddy booking, you should look for tee times with at least 2 players. On the booking confirm screen you'll have an option to associate buddies with a slot;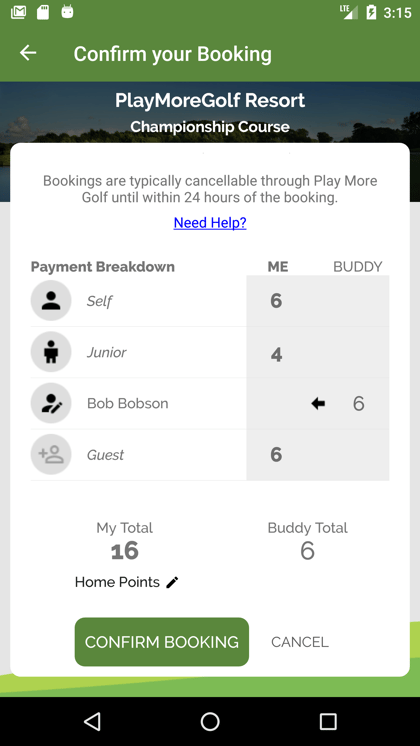 Add a Buddy
By pressing a "Guest" slot, a list of your eligible buddies will appear for selection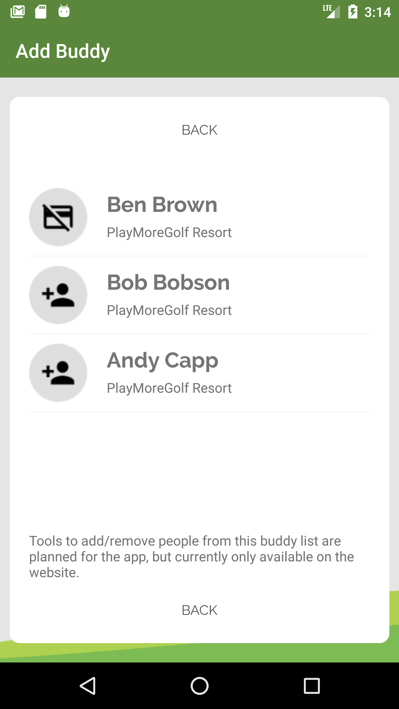 Press a buddy to associate them with a slot. If a buddy does not currently have an active membership they will show an icon and won't be selectable - In this example Ben Brown does not have an active membership.
Once buddies have been added, you can decide who is paying. If they are able to, by default when you add a buddy the app will set them to pay.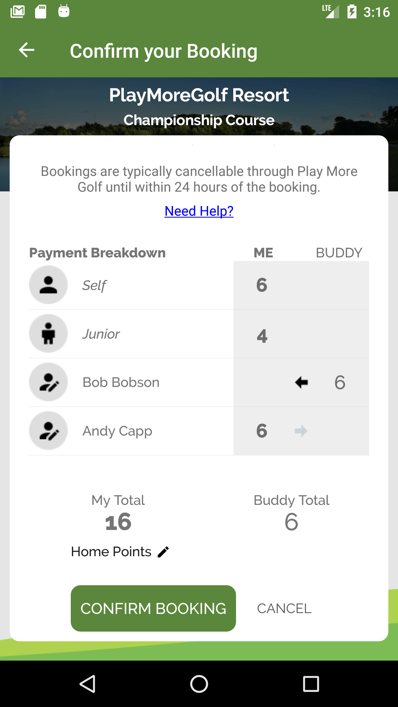 Toggle Who Pays
The prices columns show who is paying what. Pressing this area will toggle between the buddy paying and you paying. If an arrow is greyed out (like for Andy Capp), this means they have insufficient points to pay for the booking themselves.
Change a Buddy Slot
Pressing an existing buddy slot will enable you to swap or remove the buddy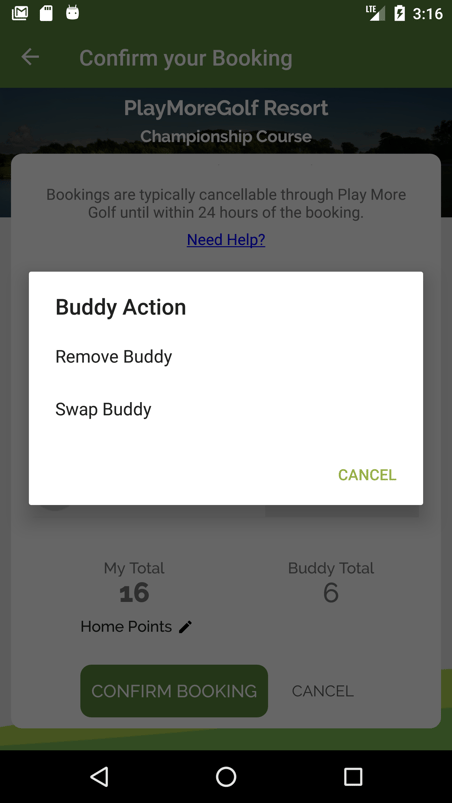 Change how you pay
Under your total price the app will choose the most appropriate use of points for you (in this case home points). If you decide you want to pay in a different way, tap the text, and your available options will be shown.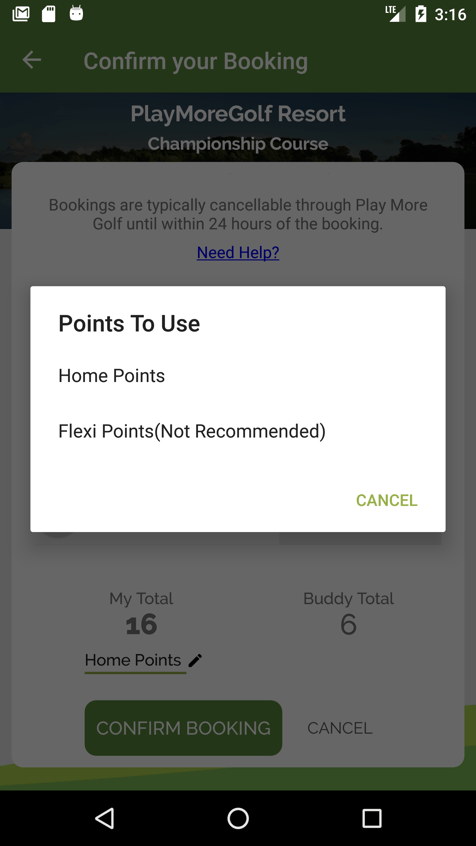 Buddy Management
You can manage your existing buddies in the Buddy Management section of your account on the PlayMoreGolf website. How do I set up a buddy?