This covers both iOS and Android
The new PMG App for Android and iOS is now available to try. It's a completely rewritten app with all the features you expect, plus new ones, including Topups and Renewals, MoreBenefits, Points Matrix info, account history, and Member Pack.
The app is still a work in progress, but if you want to see the new app before anybody else and enjoy the new features, you're in the right place. We'd love to know what you think, and you can provide feedback from inside the app via Menu -> Updates -> Feedback
This guide assumes you already have the PlayMoreGolf app installed.
Android Users:
The first part of the process is to find our app on the Play store, searching for "PlayMoreGolf" and navigating to our main page. You can also find us by using this link https://play.google.com/store/apps/details?id=golf.playmore.caddy&gl=GB
You should see a screen like this.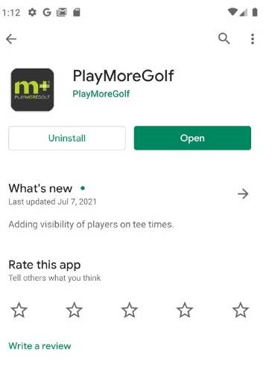 The next step is to scroll down to the "Join the beta" section and press the highlighted join button. You may need to confirm you understand the app is still a work in progress here. Once you've joined you should now see the screen on the right below. This usually takes up to 15 minutes though has been known to take longer. If you have auto updates enabled then the update should install on it's own time.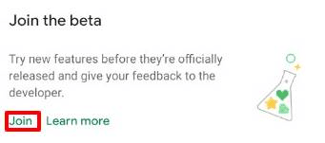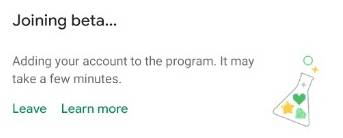 If you don't want to wait, or want to be sure you're in the early access, you can manually install the update. After approximately 15 minutes, revisit the PlayMoreGolf store page and you should see an update option. You may need to make sure this page has reloaded to see the button.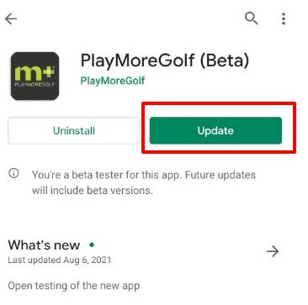 iOS Users:
Opening this link on an apple device should walk you through the steps needed https://testflight.apple.com/join/rcVDr78o