You can book a tee time for yourself and your PMG friends and share the cost in points.
Step 1 - You need to invite your friends first before you make a buddy booking. See 'How do I set up a Buddy'
Once you have confirmed your buddies you are ready to make a booking.
Related: Want to make a Buddy Booking in the PMG App?
You would create a booking in the normal way and add 2 or more players for the tee time.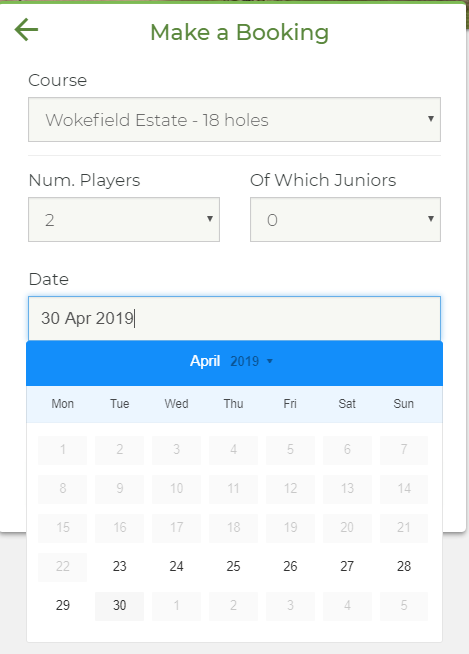 Click on Check Availability and select a tee time.

Click on Review & Book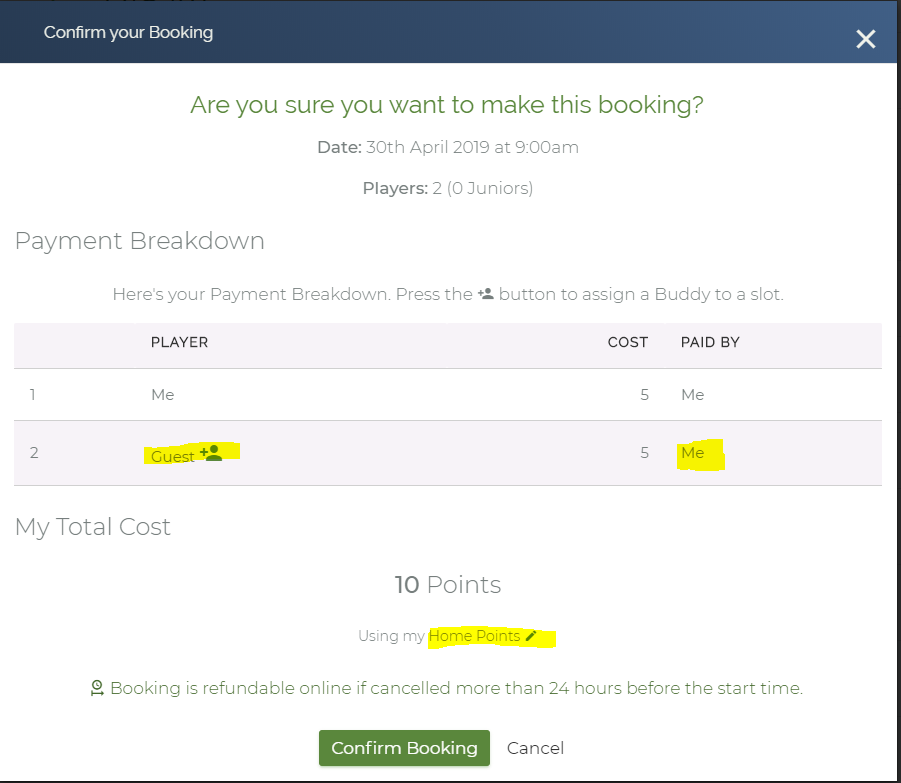 Step 1 - click on the Guest icon and change it to one of your Buddy friends.
Step 2 - Paid By needs to be changed from Me to the name of your friend. This is when the booking will share the cost using both of your points.
Booking an Away Game
You can create a buddy booking using your away points as long as each person has sufficient points in their account to cover the cost of the tee time. You would do this in the same way except at the final booking confirmation window it will show that you are using your Flexi Points.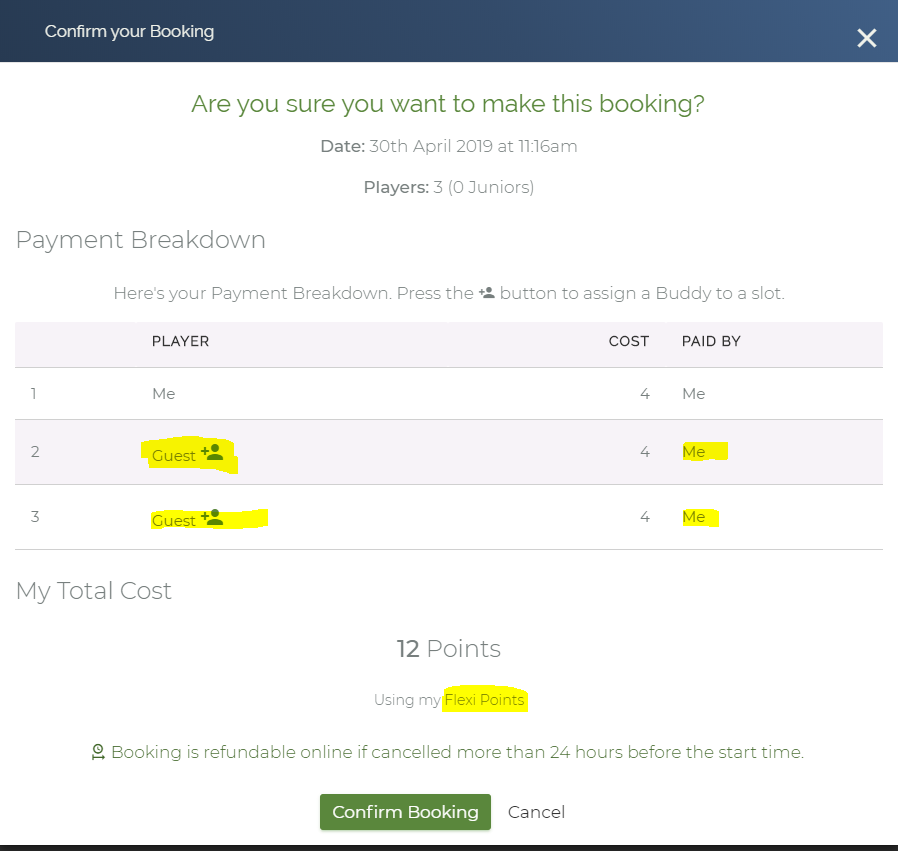 Follow the same process as before and change the guest to the name of your friend and don't forget to change the Paid By column and put their name in this column.
You are now ready to make a Buddy Booking!